QUALITY CLEANING SERVICES IN BIRMINGHAM
YG CLEANERS provides professional cleaning services for both domestic and commercial customers in Birmingham. Our team of experienced cleaners will leave your property clean and tidy, whether it's a one-off clean or a regular service. We also offer a wide range of other services, so please get in touch if you need any help with your cleaning. We know that everyone is busy these days, so we offer a convenient online booking form that makes it easy to get your property cleaned when you need it. Book your cleaning service today!
Our YG Cleaners cleaning services in Birmingham will create a great first impression to potential customers and new employees. Working in a clean and fresh space will make your team feel safe and comfortable.
Our customers include accountancy and law firms, IT & media companies, art studios, medical centres, schools & colleges, bars & restaurants, hotels, fitness centres, retail companies, industrial & construction companies, residents' associations and property management companies.
If you are looking for a quality cleaning services in Birmingham, and expect high standards of cleaning from a company that cares about its employees, please get in touch with us.
We clean your home as though it were our own. In fact, the final step in our recruitment process is for newly-trained cleaners to clean the homes of our management team, before starting work for our customers.
We welcome customers who live busy lives or who just want to return home and feel that they are in a five-star hotel. Apart from professional house cleaning service many of our customers request ironing, laundry and changing beds.
If you are looking for an ethical multi-skilled domestic cleaning service company with excellent reviews and great customer service and motivated staff, please get in touch with us.
commercial cleaning services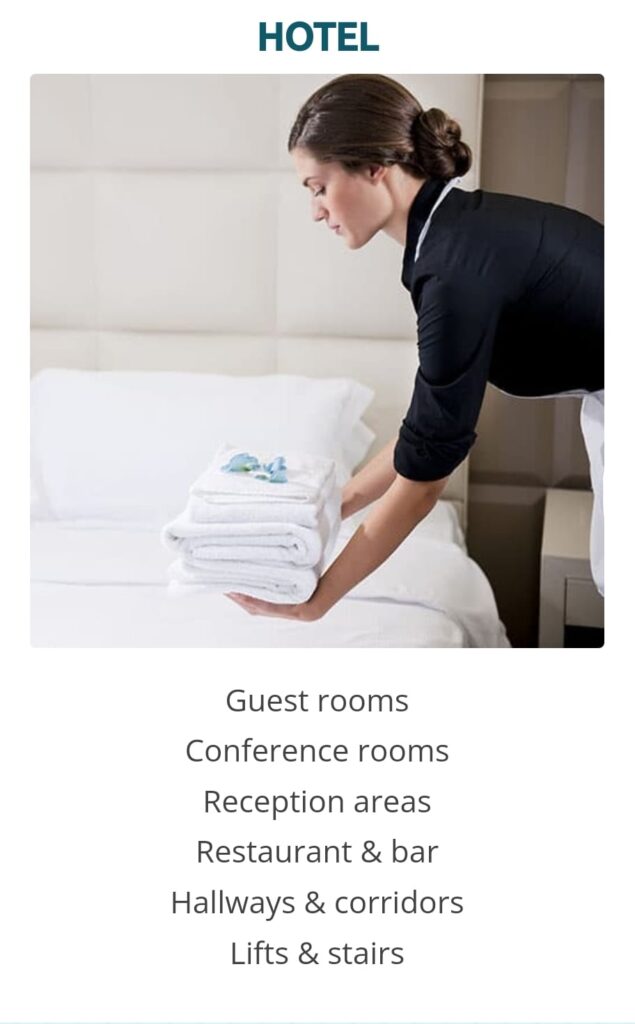 Domestic Cleaning services